Home
/
Svilaj Bridge opened to traffic
Svilaj Bridge opened to traffic
---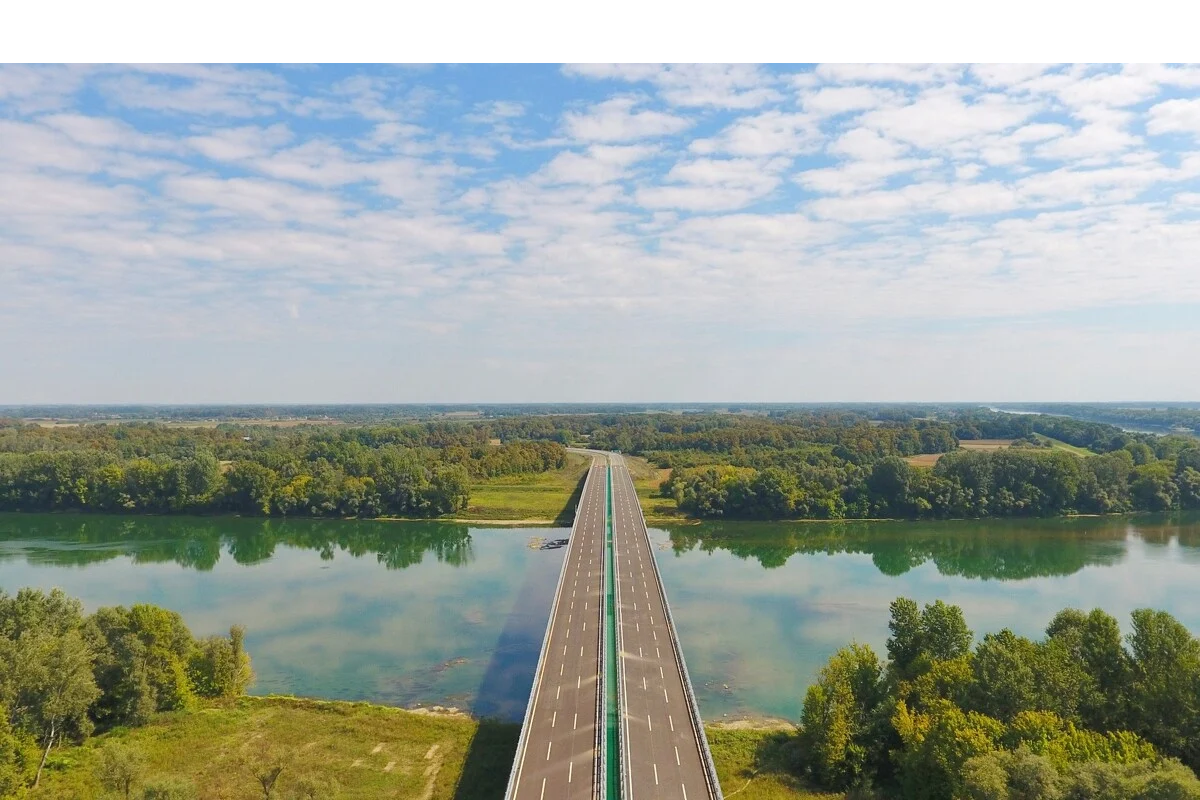 During the ceremony at the Bosnian-Herzegovinian border crossing Svilaj on Thursday, September 30, 2021 the bridge SVILAJ over the Sava River was opened to traffic. Bridge is an integral part of the international pan-European road corridor 5C – Budapest-Beli Manastir-Osijek-Sarajevo-Ploče, and for the construction of which Hering dd Široki Brijeg was in charge.
The President of the European Commission Ursula von der Leyen, the Prime Minister of the Republic of Croatia Andrej Plenković and the Chairman of the Council of Ministers of BiH Zoran Tegeltija cut the ribbon together and thus marked the opening of the bridge to traffic..
The Svilaj Bridge over the Sava River is the contact point of the road network of the Republic of Croatia and Bosnia and Herzegovina. The length of the bridge is 660 meters, and the total width is 29 meters. Three lanes have been built for each direction. It is a project worth 53.8 million BAM.